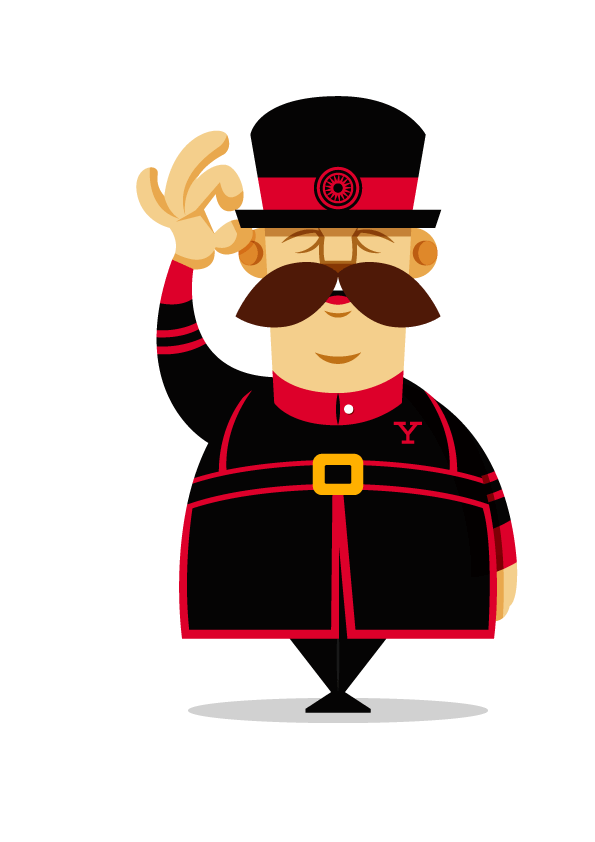 Like what you see? Yeoman can do more.
Yeoman supports scaffolding out a lot more for Angular and other frameworks than what we've shown today.
For example, the Fountain Angular generator also supports creating new pipes, directives, services and components for you. A new components can be scaffolded by running yo fountain-angular2:component componentName, which will create your component file but also add a new componentName.spec.js for your unit test.
Find more sub-generators
To find out all the sub-generators for installed Yeoman generators, you can use yo --generators: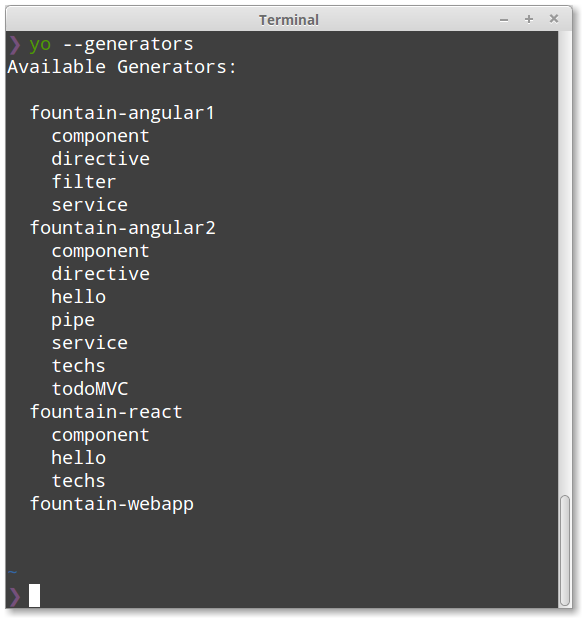 Where to go next
That's it from your man-in-a-hat for now. Thanks!